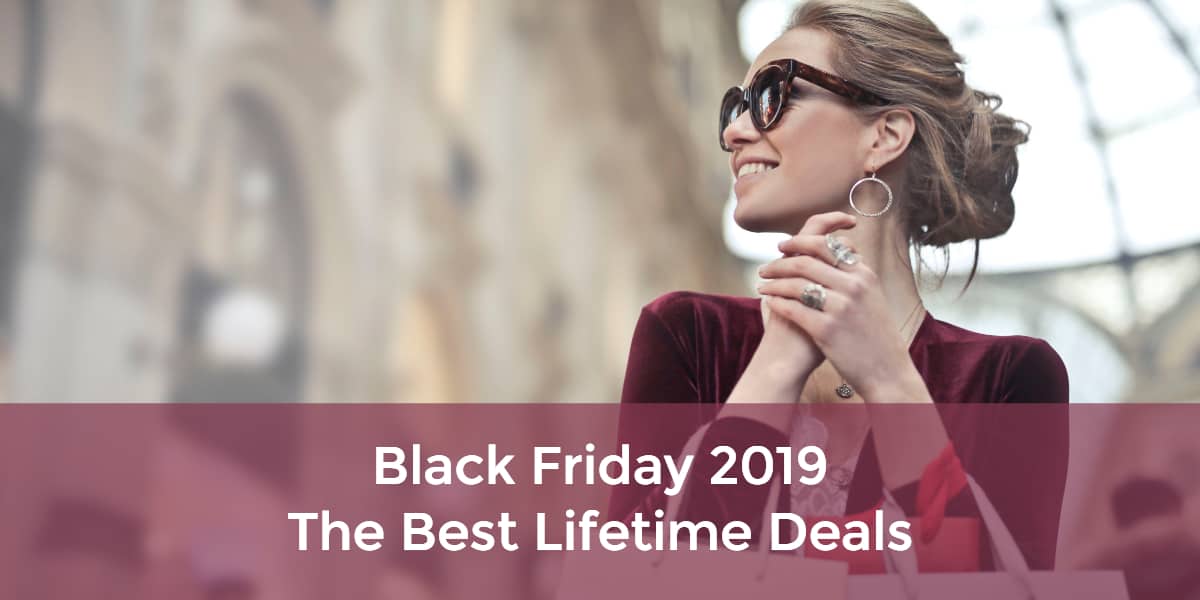 Black Friday and Cyber Monday 2019: The Best Lifetime Deals
Get Lifetime Deals lists all of the best Black Friday and Cyber Monday lifetime deals available.
Black Friday is the day after Thanksgiving in the United States. It is regarded as the beginning of the holiday shopping season. Traditionally, it is the day that businesses "move into the black," or become profitable because it is one of the busiest shopping days of the year. This year it falls on November 29, 2019.
Some believe that the Thanksgiving holiday weekend is a time to spend with family. Shopping online during the down time is a good compromise as you can stay at home with family and don't need to travel long distances to a store to take advantage of sales.
Cyber Monday refers to the Monday after the US Thanksgiving. It was created to encourage people to shop online and many companies offering lifetime deals continue their Black Friday sales all the way through Cyber Monday. This year, Cyber Monday falls on December 2nd. Black Friday and Cyber Monday are recognized worldwide as a time for steep discounts.
WordPress
Black Friday has become "the" biggest sale day around the world for the WordPress community. Most theme and plugin shops offer a Black Friday coupon or discount and occasionally a vendor who does not usually offer a lifetime purchase option will do so on Black Friday. It is rare, but occasionally there will be a sale available only on Cyber Monday. All WordPress lifetime Black Friday and Cyber Monday deals will be listed on the Get Lifetime Deals website.
Application and Platform
Many computer programs and SaaS Platform programs are on sale during Black Friday and Cyber Monday. All of the lifetime deals will be listed here.